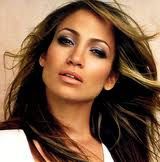 When a professional does his best, his work amazes people. This is why, we see all the celebrities shining like real stars. This is a fruit of their makeup artist, who give them a perfect glamorous look to appear wonderful in public. There are a few ideas that celebrities follow to maintain their look and these are the secrets most of us want to know. We have shared some celebrity makeup ideas here with you.
You might be thinking, why the skin of the celebrities is so perfect that they do not have any scars or impurities on their skin, instead their skin naturally complements their look. This is all the trick of makeup that hides all the errors and makes the finest look possible for them.
Some of us think that the products used by celebrities are so special or different that they look so finished but the fact is you will not find the answer of your queries in celebrities' makeup bag. That may help you in picking up the good stuff but the real beauty is to know how to manage your skin and makeup.
Secret of Flawless Skin:
Any brilliant painting needs a fine canvas and it is the same with makeup. It is an art to keep your skin fine so that it can show the best of it. Celebrities use concealer and foundation for a photo-finish skin. The brand of product depends on the taste of the celebrity and in the same way, it can be of your own taste.
The real secret is to find a perfect match of the skin tone and foundation. Until and unless you pick a right shade, your skin will not look perfect. Best way to choose it is to take one shade lighter from your skin after testing the shade below the jaw line.
Secret of Killer Eyes:
You might have heard people saying that celebrity's eyes speak but in real, not necessarily they have that pretty eyes. Makeup can give exactly that look to your eyes as well. Just using the right coat of eyeliner and mascara will help a lot. Choosing a perfect shade of eyeshadow and blending it well is also important.
Secret of Beautiful Eyebrows:
Eyebrows are meant to create a finish line of eyes and emphasize their looks. Using the right darkener and highlighter, celebrities give a rich look to their eyebrows.
Secret of Blushing Cheeks:
How their cheeks are so popped up? If you want the same, go for a right application of blusher on cheeks. The commonly used shades of blusher are pale-pink, bronze or copper, as they make the cheeks look popped up and dewy.
Secret of Well-Shaped Nose:
You might not have a very beautiful nose but the fact is most of the celebs do not have it either. Makeup is the key here to help you out on it. Use a silver shade of eye shadow on the top line of the nose and dark powder foundation on both the side with brush. This will create a fine line on upside and will give a right shape to your nose.
I hope now you know why your favorite celeb always looks gorgeous. Makeup will not treat but will hide the features that decrease your stunning appearance. These celebrity makeup ideas will help you in that.
Ashanti Shequoiya Douglas makeup ideas will give some beautiful tips of makeup. Her style is still on demand.